What is concierge
medicine?
Concierge medicine allows me to provide the personalized, attentive care you deserve to receive from your doctor. In short, I take care of you.
By maintaining a small practice size, I can spend more time with you. Instead of rushing to the next patient, I am listening, addressing your concerns, and building a relationship with you. To help make this possible, patients pay an annual fee for the enhanced benefits and services.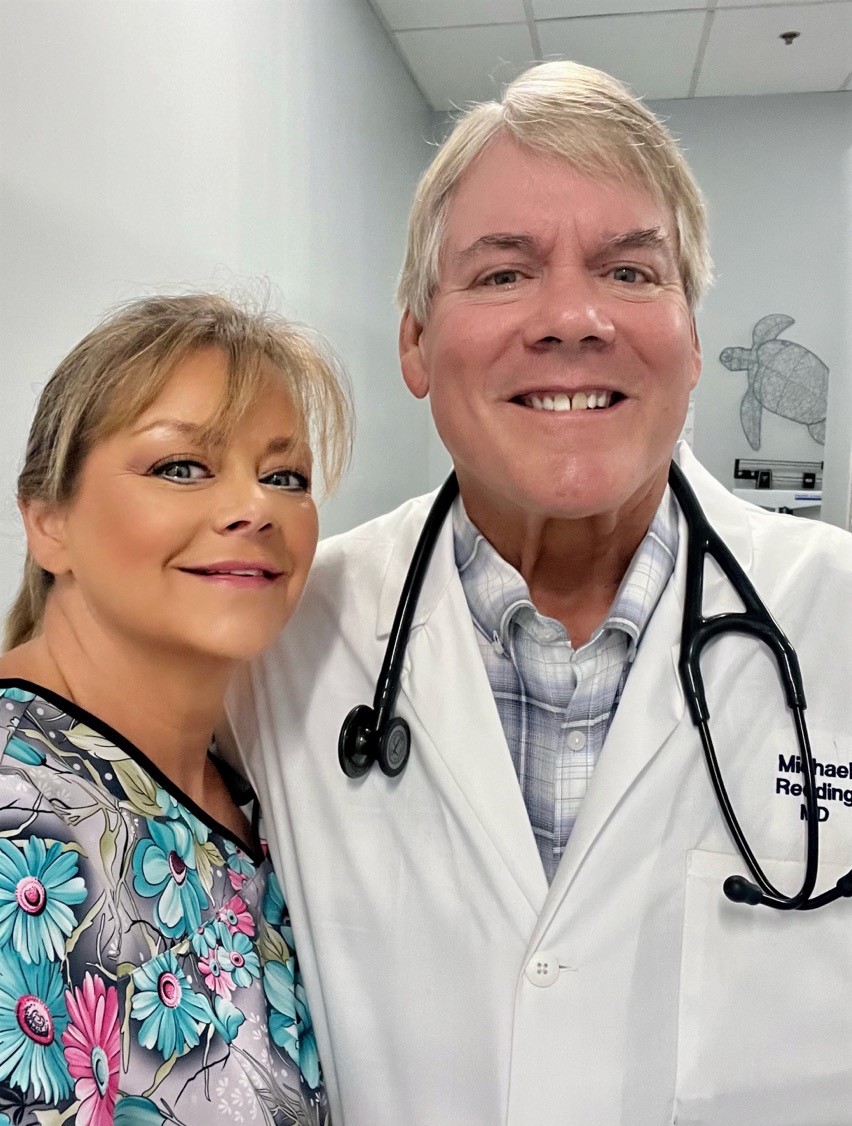 Michael and Angie Redding
About my concierge practice
Each person is unique. So as your personalized family medicine doctor, I take the time to truly understand your unique health needs and goals. I strive to create a meaningful relationship in an un-rushed setting that feels like home. All of this is done with an evidence-based, state-of-art approach to family medicine.
My staff and I understand that life is busy, and we want to ensure that the medical care experience we provide to you exceeds your expectations.
"I learned from my father and my grandfather that the patient always comes first.  Time once devoted to patient care is now spent on administrative tasks with volume and speed valued over quality and compassion.   In my concierge practice, I will have more time to focus on preventative care and improving actual outcomes."
–Michael A. Redding MD
Some of the Benefits You Will Receive
Longer, unhurried appointments
24/7 direct communications
Dr. Redding is very professional and diligent when it comes to the care of his patients. He took the time to answer all of my questions without feeling rushed. I would highly recommend Dr. Redding.
We cannot thank him enough for his human and professional qualities.
To receive more information about the concierge practice, please complete the form below